2019 — "are you made for this?" ad
Pre Production Documentation
April 3, 2019
Prepared for Children's Miracle Network (Spokane), and Providence Health Care Foundation, By Inland Film Co.
First — develop a call to action through a compelling and heartfelt story about CMN and Sacred Heart Children's Hospital.
Second — elevate the medical staff. Through visuals, show off their skills, empathy/bedside manner, and wide range of specialties (level of care).
Third (not least) — highlight the amazing children who were put in the most difficult situations, having to grow up too fast; telling their family's stories through visuals as well.
Gritty — using our style, and giving things a raw and organic look to make people feel like they're part of something, or even like they're there.
Upbeat [BIG] — using a song that will elevate the visuals, we plan for this to be moved by a strong beat and to feel big.
Action — through tight shots, quick cuts, fast movements, and emotional moments, this promises an action packed film made to get the heart racing.
EXAMPLE OF PAST WORK
Style reference. Color. Look and feel.
THROUGH OUR LENS: DOCUMENTARY SHORT FILM (2018)
American Advertising Awards: Spokane, WA
🏆 Gold - Branded Content (Over 60 Seconds)
Client - Children's Miracle Network, Sacred Heart Children's Hospital
Director: Mitch Williams
Director of Photography: Sam McGhee
Producer: Janna Dixon
Music
A New Kingdom, by Kevin Graham
WHAT WE Loved
Color - We loved the visuals we were able to get for this, and particularly liked the color grade we applied to the visuals. As seen below, you'll find dark, moody, and serious visual tones paired with some softer pinks, grays, and teals that balance it out. This look and feel helps represent the seriousness of the sicknesses these children face each day, and the tasks the staff are challenged with — while warming/moving the heart and making the kids and staff feel known.
Tight shots - We loved getting up close and tight on the subjects, with a wide angle lens. This gives the audience a level of intimacy. The focus maintains on the subject, or the action. There's a level of care in your heart specifically for the individual in frame with a shot like this — and no other distractions.
Action sequences - We loved seeing the doctors and nurses in action, and getting up close on those moments. Most people don't get the opportunity to see what it is these amazing people do, and getting those bits caught on camera help tell that story and open the eyes of the audience in new ways.
some inspiration for this year
The above example (inspiration) was obviously for sports. We believe the same filmmaking and storytelling techniques can be applied to the story we want to tell for CMN — AND — we believe it will be compelling and leave a sense of urgency to get involved. The call to action we're looking for.
Big Song
Focusing on making the greatest impact, we chose a song that's big, and carries a beat that will pair perfectly with fast cuts, tight shots, action, and emotion. When we listened to "Made for This" (above), it clicked. We knew this was the song to tell the story of the kids, families, and medical team that take provide the highest quality care. Feel free to press that little orange play button, and give it a listen while reading through the rest of this.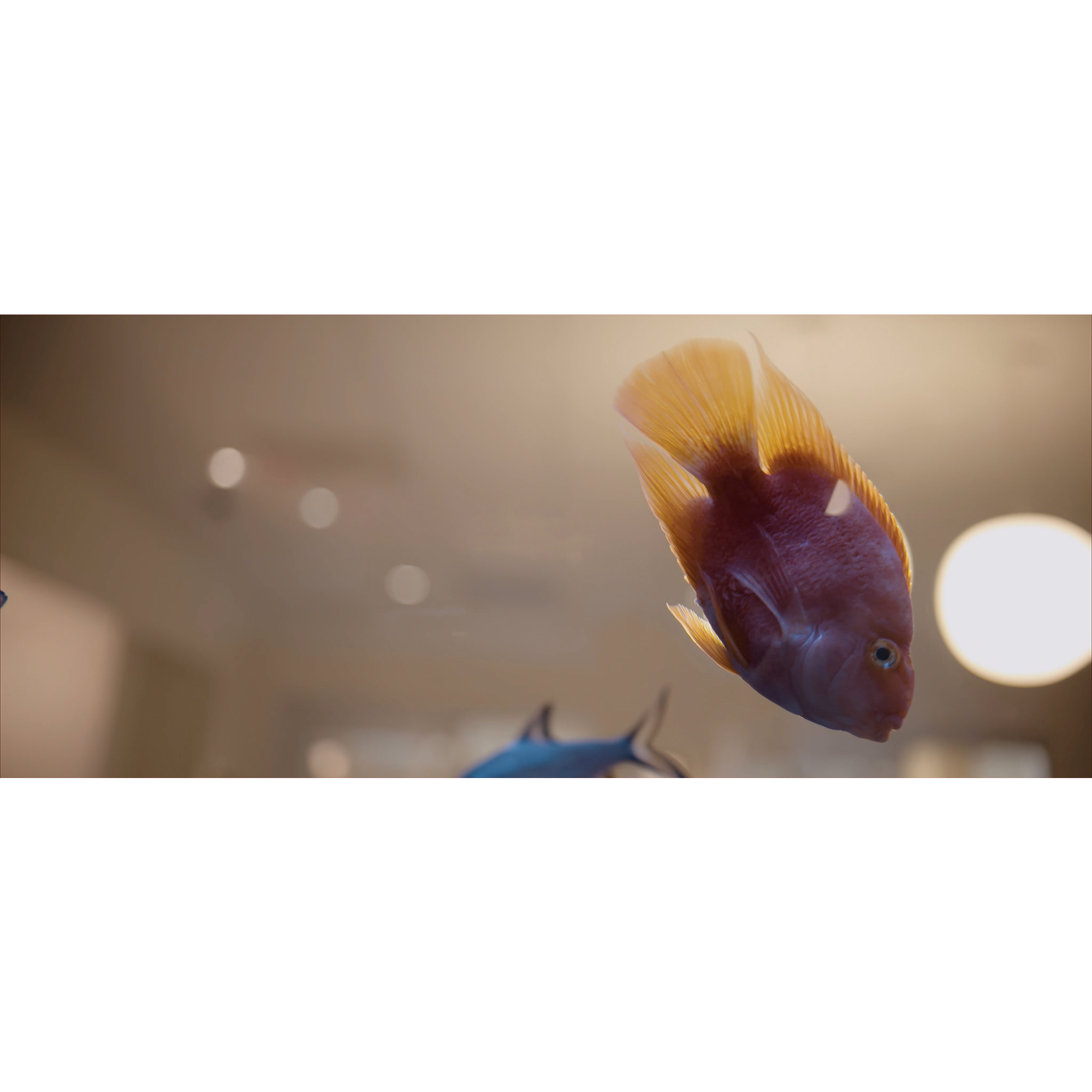 By using fast cuts and natural sound, we'll be able to get the heart racing. We'll convey the emotional turmoil families might be in, as well as the kids. Additionally, we'll be able to show how fast-paced and efficient the doctors have to be at times — emphasizing quality of care and the sense of urgency surrounding every individual kid.
We will get tight shots by getting up close and personal with wide angle lenses. The purpose of this will be to keep the focus on whoever is in frame at any moment and/or the action taking place (operation, procedure, etc.). There's a sense of intimacy with shots like this, and you don't risk your audience becoming distracted. Nothing else in the moment (as a viewer) matters.
We'll want to get shots of very specific things happening, and gather the natural sound from them. In order for the fast cuts and tight shots to work to their fullest potential, we'll need to be diligent about talking through all the possibilities for the best action sequences.
In order to fulfill all potential in a film like this, we'll want to tug on the heart strings. Facial expressions and emotional responses to things will be key, as we watch scenarios unfold.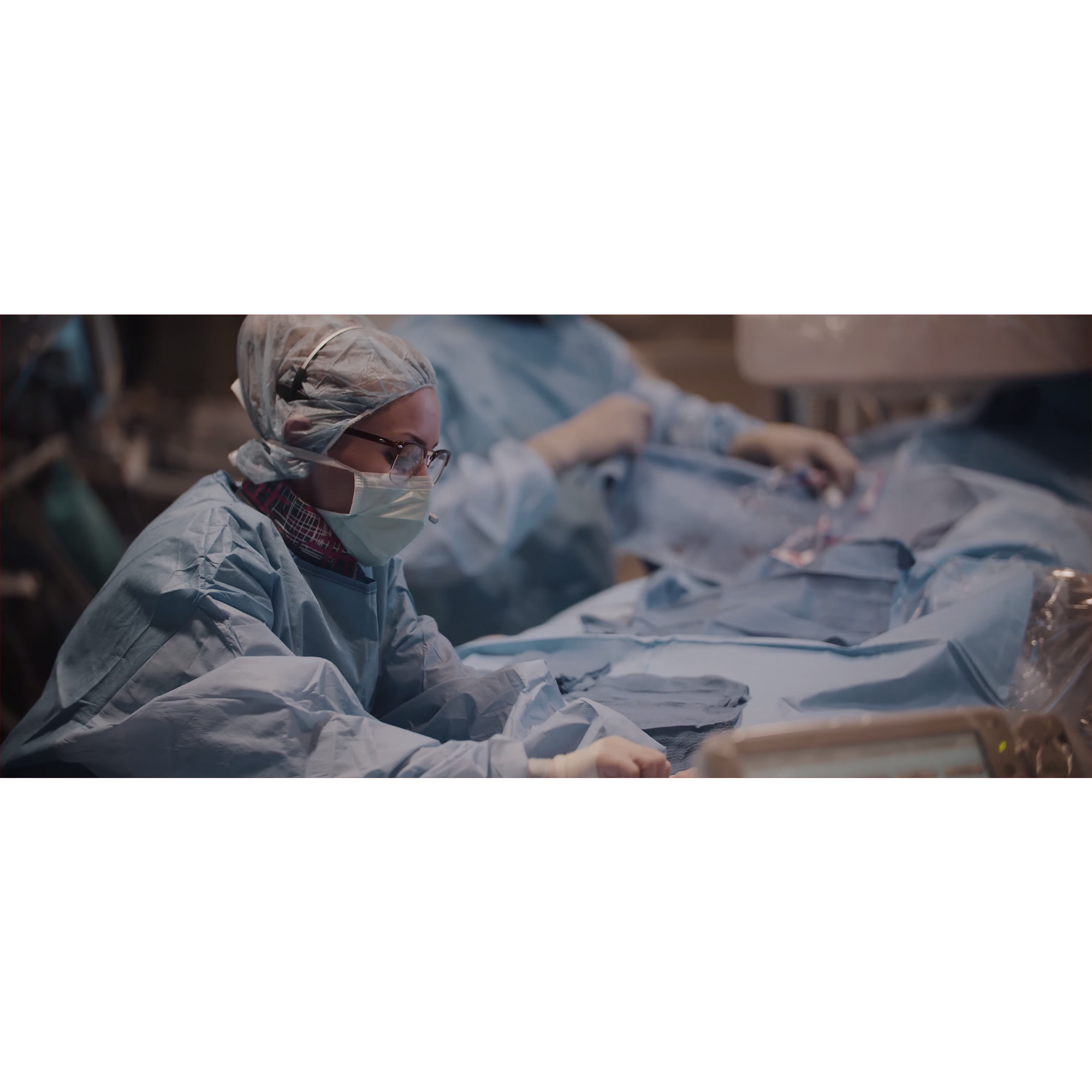 Ideally, we plan our stories around two or three real life scenarios. Ones that have already happened, or ones that are currently going on within the hospital. Using real scenarios will keep things more accurate on screen, but it should also help us in planning out our filming schedule — hoping we can get scenes reenacted, or document them actually happening.
We Propose
We propose telling three stories; each sharing a different point of view from key people involved in these stories. We'd plan creating three 30 second short films for each of the stories — and one 60 second short film telling all of the stories together, mixing and weaving with one another for a full bodied story.
Three Stories
I - Mom and Dad POV
Tell the story from the parents' perspective and point of view (POV).
This is a general idea of an order of events. The true order of events will be decided once CMN has signed a contract.
See the mom's experience outside of the hospital (possibly even before her kid is sick).
See him out of the hospital, in his element. (this could possibly be where he gets the call that his kid is sick).
Catch her emotions on camera.
Witness the weight he carries.
See mom comforting her child in the hardest time of their young little life — hardest moment in mom's too.
See dad showing up and being an emotional support and cheerleader for his sick kid.
II - Medical Staff POV
Tell the story from the doctors, nurses, and rest of medical staff's perspective and point of view (POV).
This is a general idea of an order of events. The true order of events will be decided once CMN has signed a contract.
See doctor getting ready.
See machinery up close and in action.
See nurses and techs focused, doing their work, and providing the best care.
Witness procedures, and get an inside look at what these people do every day — save lives.
Catch the emotional intensity on camera.
Catch multiple tight shots of these amazing people who work to save kids every single day.
III - Sick Child POV — 30 Seconds
Tell the story from the kid's perspective and point of view (POV).
This is a general idea of an order of events. The true order of events will be decided once CMN has signed a contract.
These kids don't know any better. We want to catch that emotion.
Kids feeling comforted by their parents.
Having to trust the parents and the medical staff they are about to be stuck with for a while.
Being surrounded by people who are there to care for and protect this kid.
Witnessing elements of the procedures that take place.
IV - Full Story — 60 Seconds
Taking the best and most impactful moments from each of the three individual stories, we will put them all together and tell the full story — mixing each perspective and point of view.
This is a general idea of an order of events. The true order of events will be decided once CMN has signed a contract.
Ideas for Marketing Graphics
what's it going to Take?

Pre Production — Two Weeks
April 15th - April 26th
Script, storyboarding, location scouting, casting, scheduling with hospital and staff
Filming Days — Five
April 29th - May 3rd
Mom and Dad Story — 2 Days
Medical Staff Story — 1.5 Days
Sick Child Story — 1.5 Days
Post Production: Three Weeks
May 6th - May 24th
Paid Actors - Two (minimum)
"Mom"
"Dad"
Crew
Director
Cinematographer
First Assistant Camera
Production Assistant
Grip and Lighting
Production Sound Mixer
Boom Operator
Editor
Color Artist
Music License
Final Products — Four Films
Included: 4K Versions (for Facebook, YouTube, Presentations and more), as well as Instagram specific versions (tall/vertical).
30 Second — Mom and Dad, Are You Made For This?
30 Second — Medical Staff, Are You Made For This?
30 Second — Kid, Are You Made For This?
60 Second — Full Story, Are You Made For This?
Camera Equipment and Gear
Deadline
May 24th
Budget
$22,500
Note: This proposal and budget does not include RAW Footage. Inland Film Co maintains the right to use the footage for marketing purposes.
…
The first point of contact at your organization agreed to the following terms, therefore you are bound to the following as well. You agree all vision and scope for this series of films belongs to Inland Film Co, you agree the proposal is confidential and will not be shared with anyone outside of your organization (Children's Miracle Network or Providence).
…